There are so many different types of hair extension types and pieces and closures are one of them. Closures allow the ultimate protection for your hair. They completely cover your scalp making them a great protective style!
1. What Are Closures?
Closures are a full coverage hair attachment that protects your natural hair. They can be added to your sew-in or a wig. Unlike tracks, it attaches to a lace base allowing it to have a scalp like a resemblance.
The base mimics a scalp and consists of a piece of lace fabric with numerous single hair strands attached. They come in various sizes but usually come in a square or rectangular-shaped piece usually about four by four.
2. Type of lace closures
Lace closures are used with full sew in in weaves. They're placed at the top of the head to close off the style. Lace closures can come in different type. At Bibo hair, we offer three types of lace closures: middle part lace closure, free part lace closure, three part lace closure.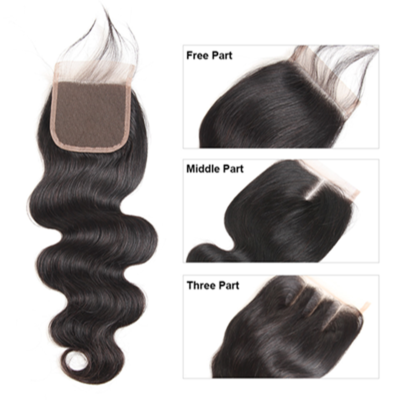 2.1 Free Part Lace Closure
The free part closure is the real deal. With your free part closure, which we highly recommend, you can style your weave however you like. That is the most critical part about lace closures that you need to know before purchasing closures for weaves.
2.2 Middle Part Lace Closure
The one part closure can only be styled from that part. They are usually in the middle or on one side.
2.3 Three Part Lace Closure
The three-part closure is more liberal than the rest. It provides better styling options for you since you can style it from any side of your head or the middle part the choice is yours.
If you want to see more about our hair products, please visit our website (Bibohair.com) or instagram (Bibohair_vietnam).
Contact us for more details.
? Website: http://bibohair.com
Fanpage: Bibo Hair Vietnam https://www.facebook.com/bibohairforafricanmarket
Instagram: Bibohair_vietnam https://www.instagram.com/bibohair_vietnam/
– Ms. Serena –
Tel/Whatsapp: +84 82 609 5990
Email: [email protected]