A year 2021 has passed with many fluctuations due to the influence of the Covid-19 pandemic, now 2022 has come with many new flourishes, it's time to make way for the new to reaffirm and dream afresh, to embrace new joys and embark on new voyages, this New year wishing you success.
Below is the Tet holiday schedule of Bibo Team.
Holiday Schedule: 28th January 2022 – 6th February 2022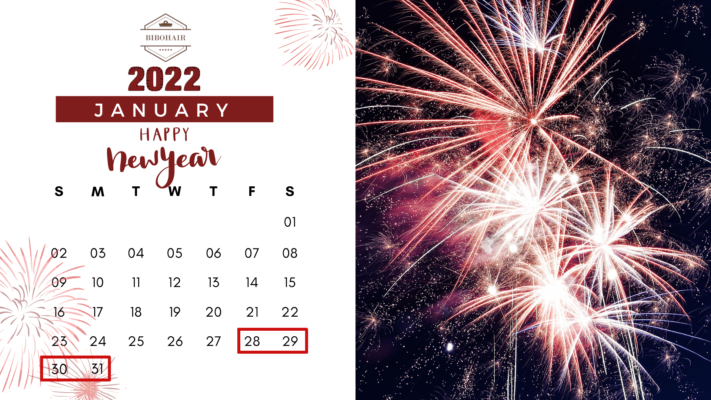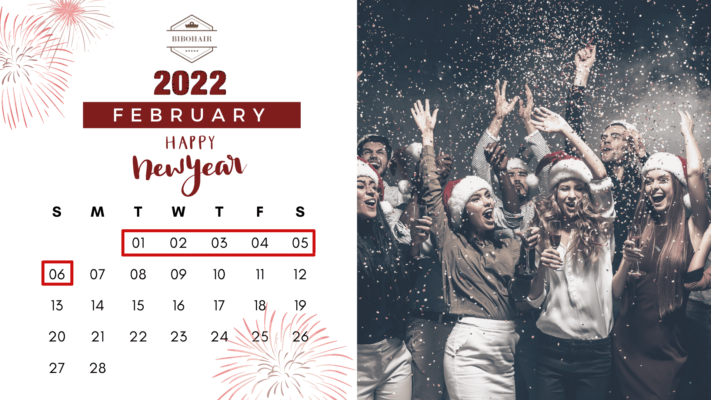 Work Schedule at the factory:
* Order with colors and textures (curly, wavy, yaki,…) : receive order until 22th January
* Order with only natural color and straight texture: receive until 26th January
Once again, Bibo team wishes this New Year brings for you lots of joy, happiness, good health and indeed wealth, have a rocking year, wish you a Happy New year!!
Read more: Human Hair Vs Synthetic Hair – How To Distinguish
For more information, please contact us to get the best wholesale price:
? Website: bibohair.com
Fanpage: Bibo Hair Vietnam
Instagram: Bibohair_vietnam
-Ms Monica-
WhatsApp: +84 97 848 7250
Email: [email protected]