Is your hair showing signs of dryness? Or is it even thinning and falling apart? It's time to review your diet, especially the addition of vitamin needed for hair growth. Even with factors such as genetics and age, nutritional intake is the key to improving the current hair condition. Here are 8 vitamins that play an important role in protecting hair and making it more radiant.
1. Vitamin A (Palmitate)
Vitamin A is a powerful vitamin found in sweet potatoes, carrots, and kale. Increased circulation of oxygen to the scalp helps provide important nutrients needed by your hair for longer and stronger. This miracle vitamin has antioxidant properties that help protect your hair follicles from problems like excessive shedding or hair loss after every shower. If you have a dry scalp, this is definitely the vitamin you need.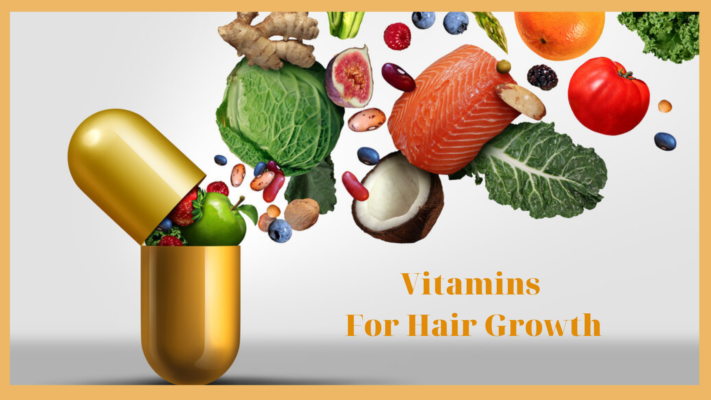 2. Vitamin C (Ascorbic Acid)
A study found in the Journal of Clinical and Aesthetic Dermatology mentions the use of Vitamin C to improve hair growth. People who take vitamin C complexes have faster hair growth than people who don't take Vitamin C complexes. This is because Vitamin C is important for your body to develop collagen, which helps your hair grow stronger from the inside out. Activated antioxidants help protect your scalp from damage by fighting the natural aging effects of time. All successful hair care formulas contain Vitamin C due to its excellent hair-supporting properties.
3. Vitamin E And Hair
Vitamin E is essential for blood circulation. Besides revitalizing and protecting your hair, it can also help smooth out wrinkles on your skin. Like Vitamin A, this vitamin helps provide enough oxygen to your scalp to promote healthy hair growth. This amazing antioxidant also acts as a defense against damage from all sides to your hair follicles. When taken in combination with Vitamin C, your hair can improve its strength and elasticity.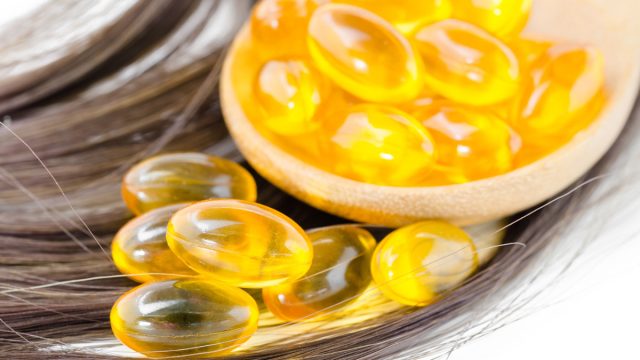 4. Vitamin B-6 Good For Hair
Vitamin B-6 is an excellent vitamin to use for hair loss. By helping your body form cells and bring oxygen to your scalp, your hair follicles will be able to produce healthier hair. Foods like sunflower seeds, chicken, and tuna contain Vitamin B-6. When combined with zinc, the two work together to help block a substance in our bodies called DHT-Blocker, which can cause your hair loss.
5. Folic Acid (Vitamin B-9)
Folic Acid is an intriguing vitamin that is vital for your body to repair and restore your DNA. This vitamin actively supports cell division so that your hair follicles can produce healthy hair. Reducing hair loss and preventing hair from becoming thinner is what Folic Acid does!. It is best to supplement with Folic Acid along with Vitamin B-12. A deficiency in one of these vitamins can cause hair breakage or excessive hair loss. To stay in balance, be sure to take both of these amazing vitamins together!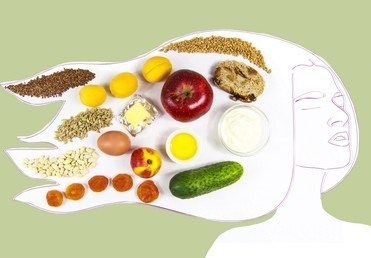 6. Vitamin B-12
Vitamin B-12 is amazing for hair growth by supporting the body's energy conversion and helping to form red blood cells. Red blood cells are responsible for providing oxygen to your scalp, helping your hair grow longer. People who take Vitamin B-12 will notice an increase in energy and vitality in their hair
7. Biotin For Hair Growth
Biotin is one of the most important vitamins you can take to promote hair growth. Biotin supports the health of your scalp by producing fatty acids which in turn help improve the health of your hair. When you take a biotin supplement, you're also helping to support your hair's keratin, making it stronger. Keratin is the building block of hair, skin, and nails. Taking biotin with other B vitamins creates a powerful combination that helps fight hair loss. If you are prone to breakouts, we recommend taking a biotin supplement along with Vitamin B-5.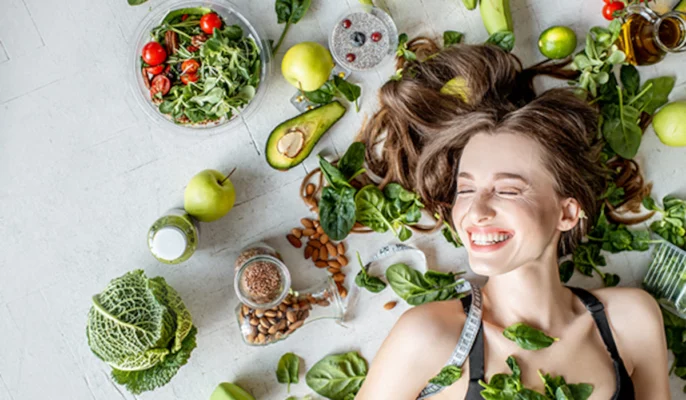 8. Pantothenic Acid (Vitamin B-5)
Vitamin B-5 helps stimulate hair growth by supporting the hair's natural keratin. It helps to replace hair loss due to excessive breakage. Without Vitamin B-5, it will be difficult for your hair to grow at a steady rate. The structure of your hair and skin depends on this wonderful vitamin to stay healthy. Like other B vitamins, Vitamin B-5 nourishes your hair follicles from the inside out and is responsible for the shine of your hair.
Before taking make sure you get advice from a medical professional. Although vitamins are good for your hair, doctors recommend not taking too much and knowing which vitamins are right for your health.
Read more: Secret Of Healthy Hair
For more information, please contact us to get the best wholesale price:
? Website: bibohair.com
Fanpage: Bibo Hair Vietnam
Instagram: Bibohair_vietnam
– Ms. Monica –
Tel/Whatsapp: +84 97 848 72 50
Email: [email protected]