The wrap around Ponytail Hair Extensions instantly transform your look! Whether you want an ultra voluminous ponytail or need a quick day to night look. Bibo Ponytail Hair Extensions are a game changer. These are so simple to apply. Even your lazy day hair will be on point! So, let us teach you how to apply ponytail hair extensions.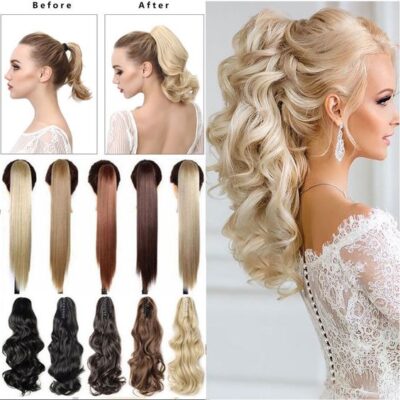 HOW TO DO A PONYTAIL WITH EXTENSIONS
STEP 1: PULL YOUR HAIR INTO A PONYTAIL
Brush your own hair into a high ponytail at the crown of your head. Position your ponytail slightly higher than you intend to wear it and secure with a hair tie.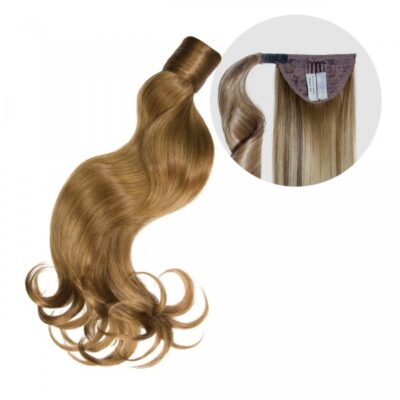 STEP 2: BRUSH YOUR PONYTAIL EXTENSION
Gently brush through your Ponytail Extension using our Loop Hair Extensions Brush, or a wide-toothed comb or paddle brush to remove any tangles.
STEP 3: SECURE YOUR PONYTAIL EXTENSION
Slide the comb underneath your hair tie at the top of your ponytail. Wrap the velcro base around your own ponytail until it's tightly overlapped and secure.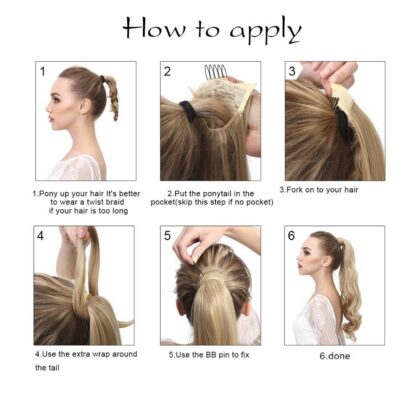 STEP 4: COVER THE BASE OF YOUR PONYTAIL
Wrap the hair strand around the base of the Ponytail to conceal the band. Use the Luxy bobby pins to secure in place.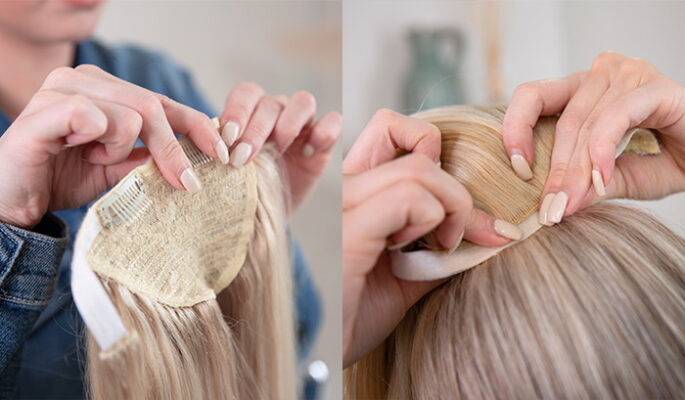 STEP 5: SHAKE, STYLE, GO!
Move your head around to ensure your Ponytail feels secure. Sleek and straight or teased and tousled, rock your Luxy Ponytail however you please.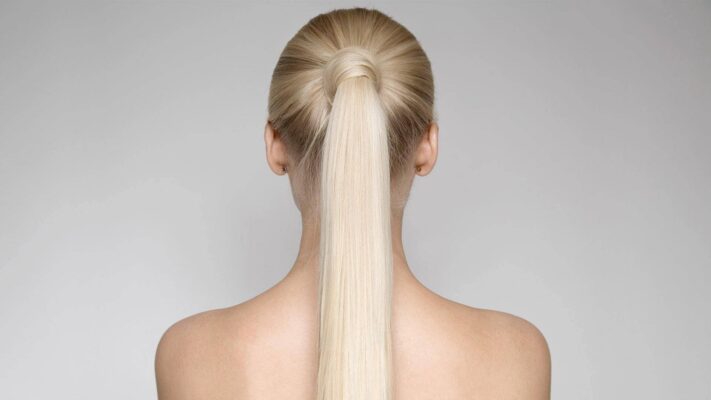 We recommend matching your Ponytail Extension to the mid-ends of your hair (the hair color that will be visible right above the start of the ponytail). For help choosing your perfect match, you can contact us.
Read more: How To Move Hair Dye From Your Skin
For more information, please contact us to get the best wholesale price:
? Website: http://bibohair.com
Fanpage: Bibo Hair Vietnam
Instagram: Bibohair_vietnam
– Ms. Serena –
Tel/Whatsapp: +84 82 609 5990
Email: [email protected]