In the beauty map of women, in addition to cosmetics and clothes, hair extensions seem to be rarely mentioned but always present, it not only affects the feminine feeling but also determines the confident attitude of the woman. Many girls even spent a huge amount of money to buy themselves the most luxurious hair extensions. Therefore, spending money on shampoo and conditioner for hair extensions is completely worth it. We've gathered the top 5 best shampoos & conditioners in 2022 that you can refer to.
Why do we need shampoo and conditioner specifically for hair extensions?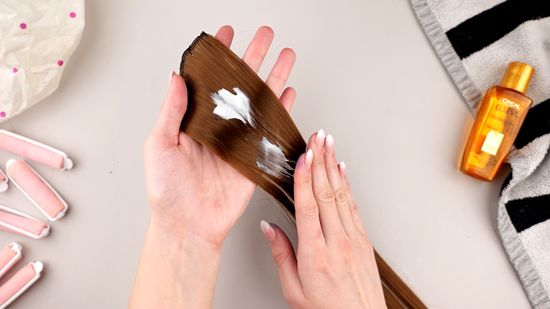 Because hair extensions have no longer absorb nutrients from the human body, hair will be dry and not as smooth as new if you don't take care of it. Besides, there are many other reasons such as after a period of use, the hair will be dirty and tangled. Sometimes the hair you buy may be used chemical (unless you buy virgin hair). Therefore, choosing a good shampoo and conditioner not only protects the hair but also deeply moisturizes it.
In this article we're going to talk about five main products for hair extensions you should have:
Top 5 best shampoo & conditioner for hair extensions
1. Moroccan Argan Oil Sulfate Free Shampoo & Conditioner Set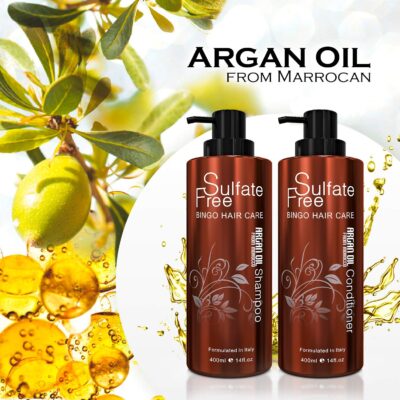 A haircare brand from Italy you should invest in. With sulfate-free ingredients, containing vitamin e, keratin, and argan oil, three precious ingredients to restore and beautify hair. These products by Bingo Hair Care are for all types of hair extensions, especially hair in a dry, frizzy condition.
2. Love Beauty and Planet Volume and Bounty Thickening Shampoo & Conditioner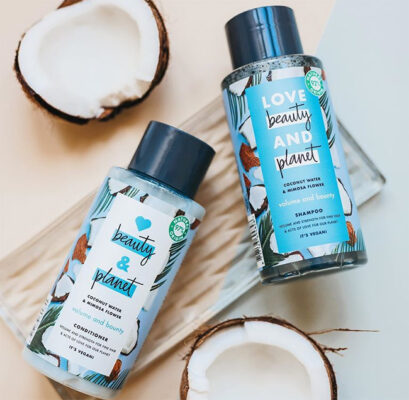 A "perfect" choice for girls who like vegan things. With unmatched advantages from the products: Cruelty, silicone, paraben-free and vegan, natural coconut oil for hair, sourced natural flowers,…More specifically, this product is specialized for thick hair and chemically treated hair.
3. COLOR WOW Color Security Shampoo & Conditioner Duo Set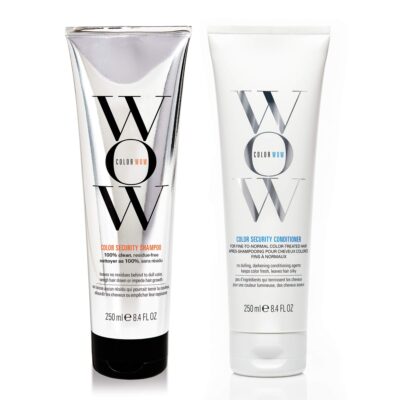 A lot of feedback left on Amazon says that they are extremely addicted to the shampoo pair from COLOR WOW. Surely this famous product will not let you down, they are specialized for hair extensions, for all hair types and say no to sulfates, parabens, cruelty, and gluten. Although the price is a bit high compared to the two products mentioned above, the investment for this pair of shampoos is completely worth it.
4. OGX Nourishing + Coconut Milk Shampoo & Conditioner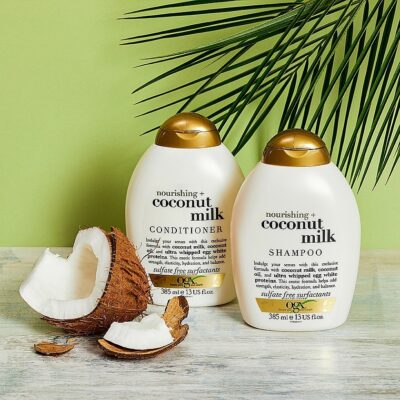 OGX products are inspired by nature. The company OGX wants to aim for beauty poure and simple. These products for hair extensions are famous for making hair look fuller, smoother, curlier, or bouncier and smell irresistible. More specifically, the hair retains the fragrance for a long time after washing.
5. PURA D'OR Biotin Original Gold Label Anti-Thinning Shampoo & Conditioner Set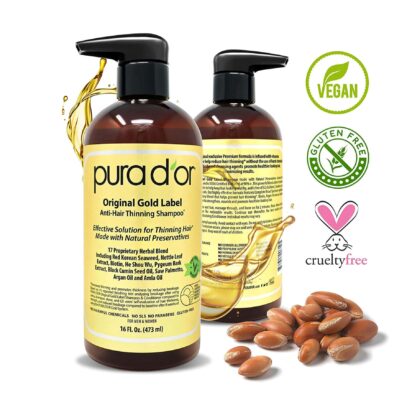 Last on this list is a pair of shampoos from Pura D'or. This product always sell fastly on Amazon and receives a rain of compliments from customers. With 24 Rare & Exotic Ingredients, 17 DHT Blockers to Help Thinning Hair, Vitamins & Minerals for Healthy Hair Growth, this is a great product for hair extensions that you can't miss on this list.
Hair extensions are like natural hair, you need to take care of them like your own hair. It may take a long time but in return, the hair will always be smooth, healthy and can be used for a long time. Bibo Hair always wants all women to be beautiful and always carry themselves with confidence. If you want to recommend other products or have questions, leave a comment or message us for assistance.
Read more: For Hair Growth Which Vitamin Is NeededSecret Of Healthy Hair
For more information, please contact us to get the best wholesale price:
Website: bibohair.com
Fanpage: Bibo Hair Vietnam
Instagram: Bibohair_vietnam
– Ms. Monica –
Tel/Whatsapp: +84 97 848 72 50
Email: [email protected]