You've found the perfect hairstyle and hair color for your hair type. However, you are still unsure and cautious about what weave hair length to choose. This is the article for you, and one thing is certain: 12-inch hair is still one of the most popular hairstyles, whether you buy it or not. The following are to find out why this hair length is so popular and what really 12 inches of hair look like is.
I. What are 12 inches of hair?
At 12 inches long, your hair is slightly longer than your shoulder-length hair. This length touches your shoulders or reaches the top of your back. As long as the length lasts, the 12-inch long hair will be directly below the middle. And this is just the perfect choice for girls and women who love the original medium-length haircuts.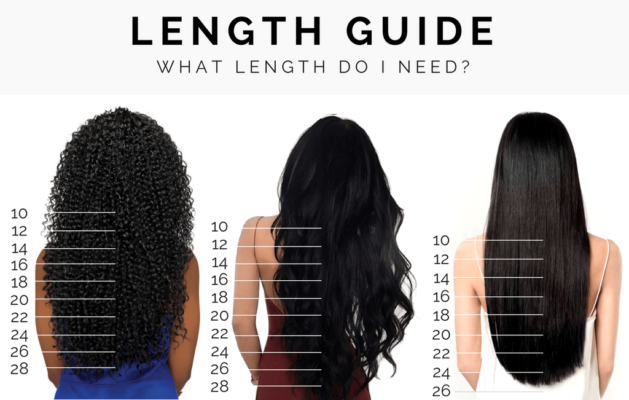 II. What style you can go with 12 inches of hair?
Your hair will be a few inches longer than shoulder length with a length of 12 inches. This length will reach the top of your back or touch your shoulders. 12 inches of hair will fall right in the middle in terms of length. And it's the ideal pick for any girl who prefers a unique medium-length style.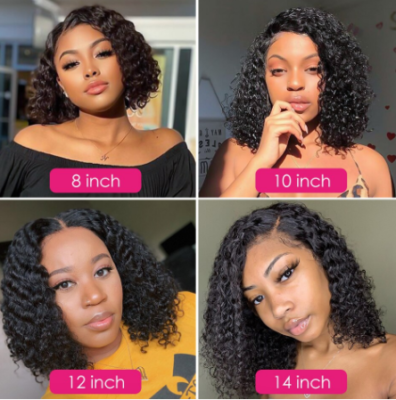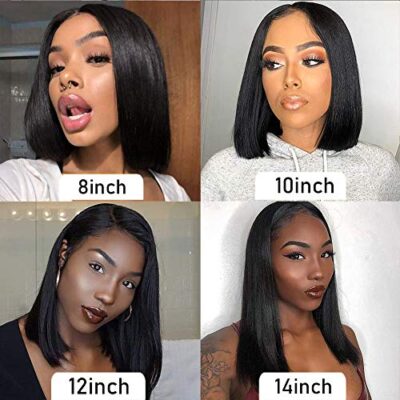 III. What is the face shape suitable for 12 inches of hair?
1/ Oval face
The oval face is ideal because it can accommodate a variety of short hairstyles, from subtle to bold. You can get whatever look you want, whether it's a curly bob, a deflated bob, a funny bang, or crooked hair. You only need to select a haircut that complements your style and personality if you have an oval face. Pixie cut hair reflects a strong, distinctive style, while somewhat wavy or untidy bob or lob haircuts offer you a feminine, sophisticated appeal.
2/ Angled face
Many people think that short hair will not suit this face shape. Don't worry! You may still have short hair by opting for layered hairstyles that are meticulously groomed. Your face will become more appealing and balanced as a result of these staggering curls, which will make it less square and masculine. Avoid having your hair cut too short if you don't want to be "exposed" to your face's imperfections. Hairstyles that are trimmed softly down to the chin or shoulder-length, enveloping the face, appear to cover both sides of the jawline, square the face, and soften the "rough" parts of the face.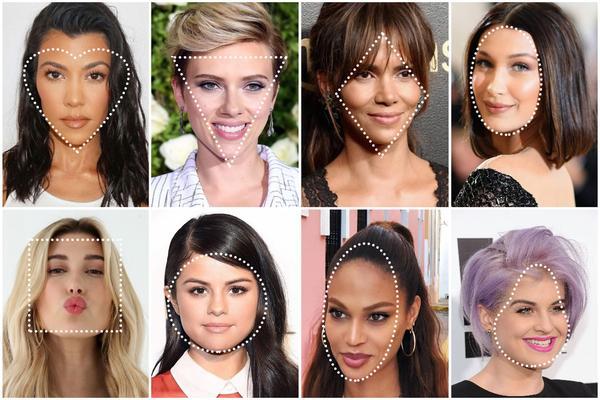 3/ Round face
If you have a round face and want a short haircut that suits you, a long bob with chin or a shoulder-length lob is the way to go. A bob head style with a long diagonal bang that covers half of the face, as well as a thin, thin bang, will help to diminish the bulk of the face.
4/ Small face
If you have a tiny face, keep the bang short and thick so that it covers the majority of your face. To produce a more beautiful and longer face, use a bobtail or a middle haircut and let your bangs unmanaged.
IV. How much do 12 inches of hair extensions cost?
How much does this length of hair extensions cost? In reality, it varies by provider. Many may charge a very low amount for bad-quality hair. Some may charge a premium for high-quality hair. Others may be able to provide qualifying items at a lower cost. You should compare many suppliers from many countries to have a look at the price as well as the quality.
V. Where you can buy 12 inches of hair?
Refer to the link below to know more about reputable hair extensions suppliers in Vietnam:
Outstanding Vietnamese Hair Suppliers In 2021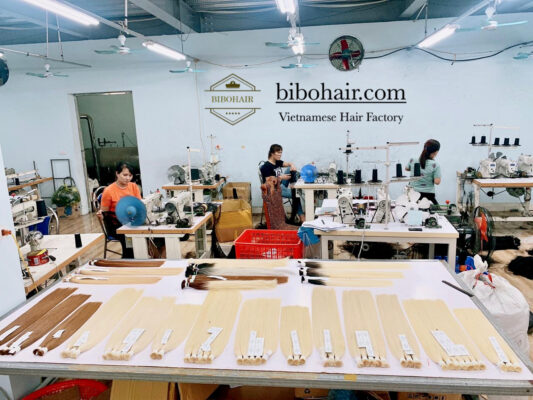 Want more?
Not just Vietnamese hair, but also Cambodian hair, Slavic hair, Indian hair, and others from across the world. From there, you may entirely import hair kinds to compare quality. To sell, you will select high-quality hair items. If you're searching for a Vietnamese hair provider, give Bibo Hair a try! The staff team will gladly support you, and Bibo Hair's products are always reasonably priced and of high quality. You will not be disappointed with Bibo Hair products!!
VI. Conclusion
Hopefully, after reading this post, you will have a better understanding of what 12-inch hair looks like and will be able to find a good supplier and get the appropriate hair extensions for yourself.
Read more: How Long Is 14 Inch Of Hair?
For more information, please contact us to get the best wholesale price:
Website: bibohair.com
Fanpage: Bibo Hair Vietnam
Instagram: Bibohair_vietnam
– Ms. Monica –
WhatsApp: +84 97 848 7250
Email: [email protected]