Nowadays, there are many popular types of lace for making closures/frontals or wigs on the market, and two of the most popular are Swiss lace and HD lace, which are particularly popular in African countries such as Nigeria and Ghana, as well as in European markets such as United States, United Kingdom,… Many clients are unsure of the differences between the two, therefore we'll highlight a few things so you can have a better understanding before you spend money on shopping.
I. What is Swiss Lace?
When you hear the name of this lace, you will completely know where it originates from. It's a very popular and well-liked lace. It is inexpensive and frequently used to make wigs. The lace color may be seen with the naked eye, but while wearing a wig or a closure/frontal, the lace color will blend in with your skin tone and be hard to determine. When you touch Swiss lace, you will find it quite soft and firm in your hand. Hair extensions suppliers can provide you with a variety of lace colors so that you may match your skin tone.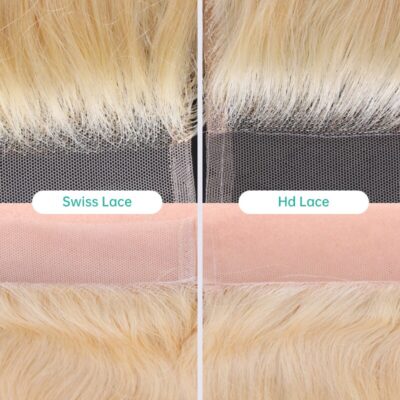 II. What is HD Lace?
Because of its thinness and naturalness, HD lace has recently become high in demand and trendy. Unless you look closely, the color of HD lace will be impossible to distinguish. Transparent HD is the most often used HD lace because it is highly natural and difficult to detect. Furthermore, HD lace comes in a variety of basic shades, such as light brown, dark brown, and so on, from which you may select to accommodate your interests.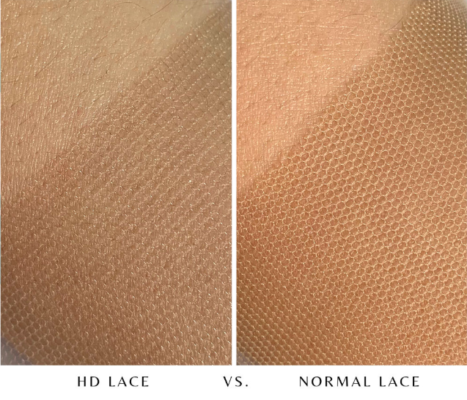 III. What is the difference between Swiss Lace and HD Lace?
Insert content here…It's hard to detectable while wearing wigs.
Hard detectable than Swiss Lace, it's completely blended with the skin.
The lace is soft and durable, hard to tear, suitable for beginners for making wigs, closure/frontals.
Softer than Swiss Lace, It can be said that this is the thinnest lace on the market, but in the process of making wigs, if you are not careful, this type of lace can be torn.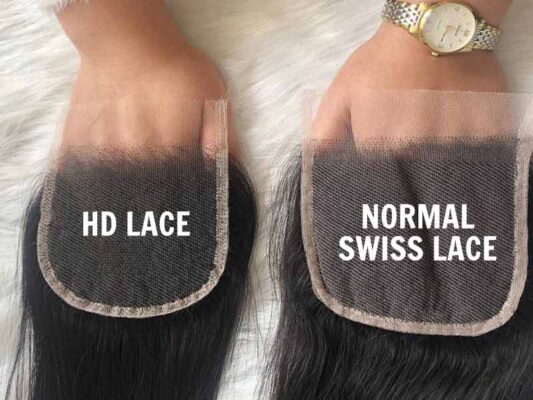 IV. Swiss Lace and HD lace, which is the best for you?
You can choose for yourself the appropriate type of lace through 3 criteria:
Durability: If you are a beginner in making wigs or want lace that can be stored and cared for easily, we recommend Swiss lace. If you have experience in hair care and wig making, we recommend HD lace.
Lace color: It depends on your needs, if you want a lace that is really hard to spot, we recommend HD lace. Because HD lace is extremely thin, when you put on wig, it's like skin-melt.
Comfort: Swiss lace has high durability, so its lace is quite thick and when you put on a wig, if you are not used to it, You will feel a little uncomfortable. HD lace will be very thin, so you will be more comfortable using HD lace.
Where can I find Swiss Lace and HD lace closure/frontal/wigs?
Click here for more information: Outstanding Vietnamese Hair Suppliers In 2021
Conclusion
Hopefully after this article you will have an objective view of choosing between types of lace. In addition, you also need to find yourself a suitable vendor to avoid scams and loss of money.
If you need help or have queries, leave a comment or direct message to Bibo Hair on WhatsApp for the most speed assistance!
Read more: 5 Things You Shouldn't Do When Wearing A Wig
For more information, please contact us to get the best wholesale price:
Website: http://bibohair.com
Fanpage: Bibo Hair Vietnam
Instagram: Bibohair_vietnam
– Ms Monica –
WhatsApp: +84 97 848 7250
Email: [email protected]