Over the past decades, hair extension market has begun to bloom. Many hair suppliers come from many different countries, notably Vietnam. Before social media developed as it is now, Vietnam merely exported goods to other countries. Nowadays, people have come to know about hair extensions "made in Vietnam" through many social platforms. Vietnamese hairs have always been known for their high quality and affordable prices. In this article, we will list 4 prominent Vietnamese hair suppliers in 2021 and why you should choose Vietnamese Hair extensions.
Why you should choose Vietnamese Hair extensions?
Many people have bought hair in Vietnam and all have the same opinion that our hair is better quality because the hair is soft, smooth, strong, the hair is just not too thick or too thin, less chemicals and can be bleached and styled comfortably. In addition, the price is quite reasonable compared to the quality, the use time is quite long.
Comparison table between types of hair extensions from other countries:
Vietnamese
100% human hair from Vietnamese women where they live in mountains because their hairs use less chemical and have natural straight.
Indian
The hairs are mostly taken from temples where religious people shave their heads, their hairs are natural wavy.
Chinese
Mostly China imports fallen hair, also referred to as non -Remy hair, from China, India and Vietnam.
Brazil
Brazillian hair is not strictly come from this country, it can be imported from Vietnam, India, Peru, etc…
Russia
It can be called Slavic/Russian Hair. Hair is collected from donors who live in the mountain or local hair salons.
High Quality, the hair extensions are strong, silky and shine and easy to style.
Use low technology, strong hair but coarse, tangled and difficult to curl.
Use more chemical, weak and coarse hair, can be mixed with synthetic fiber.
Can be mixed with synthetic fiber.
Beautiful hair, variety of colors but less curly style.
Outstanding Vietnamese hair suppliers in 2021
Bibo Hair Factory
Factory: Dong Tho, Yen Phong, Bac Ninh, Vietnam
They export tons of hair extensions all over the world with a variety of money transfer methods and various modes of transportation to suit each customer's needs. Firstly, main market of Bibo Hair focus on Africa (Nigeria, Ghana, Kenya, South Africa), then they expanded to European and American countries. The factory produces a variety of hair types like thin baby, virgin, Remy hair with multi-length and colors. In addition, they also supply hair extensions like machine weft hair, closure and frontal, wig, etc… from standard to high quality.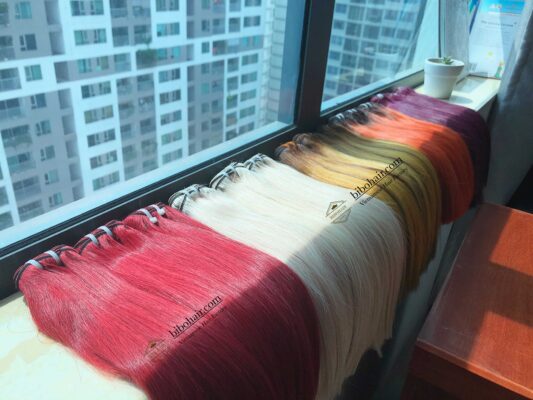 When you come to Bibo Hair factory, you don't need to worry because they pride themselves on bringing customers quality goods at reasonable prices and welcoming customer service. Sales respond to messages quickly, support customers 24/7 with multi-languages (English, French, Russian, Italian,…). Especially at Bibo Hair, they allow you to order in small quantities to experience the products. Besides, they often have promotions and gifts for loyal customers.
Click here to see more information:
Website: bibohair.com
Instagram: bibohair_vietnam
WhatsApp: +84 828 210 888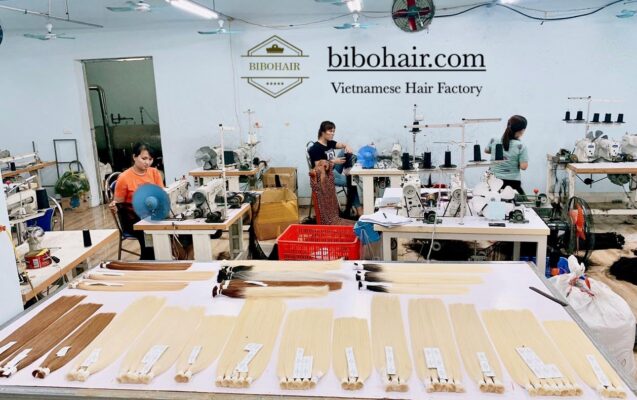 Anka Hair
Factory: Dong Tho, Yen Phong, Bac Ninh, Vietnam
With over 10 years of experience, Anka Hair is one of the leading hair manufacturers in Vietnam. As Bibo Hair, Sales support 24/7 with multi-languages (France, Portuguese, English, Russian,…). Therefore, clients are very assured when coming to Anka and many of them have become VIP customers for many years. The price comes with the quality, maybe that's why their product prices are higher. Their products are mainly supplied to continents with high living standards such as Europe and America.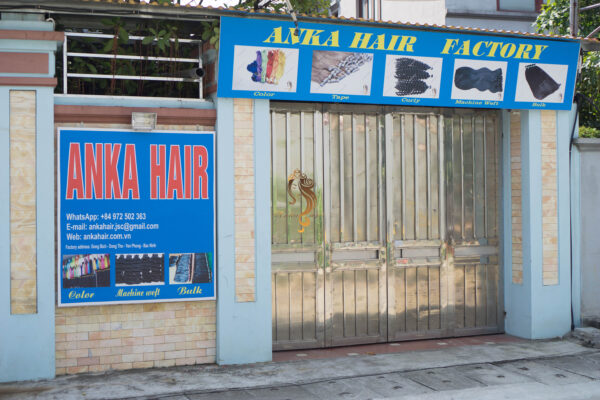 Click here to see more information:
Website: ankahair.com
Instagram: ankahair_factory_vietnam
WhatsApp: +84 163 834 8918
Rawhairvietnam
Factory: Xuan Huong, Lang Giang, Bac Giang, Viet Nam
Rawhairvietnam is one of the largest suppliers human hair in Vietnam with over twenty years experience in the trade and global market. They can supply all kind of hair with different styles, weavings, lengths, thickness, and colors.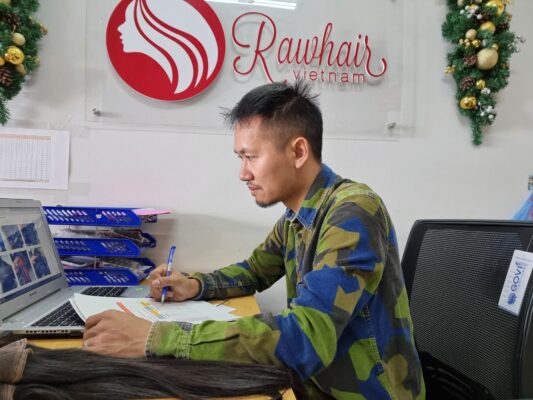 Click here to see more information
Website: rawhairvietnam.com
Instagram: sale.rawhairvietnam
WhatsApp: +84 98 297 10 92
ASA Hair
Factory: Yen Phong, Bac Ninh, Vietnam
Asa Hair was one of the first suppliers to bring Vietnamese wigs to the African market and they succeeded with key products such as Remy hair, Virgin hair with a variety of curls, waves, straight, etc… however, their products are limited in length. Besides, they also have competitive price with high quality.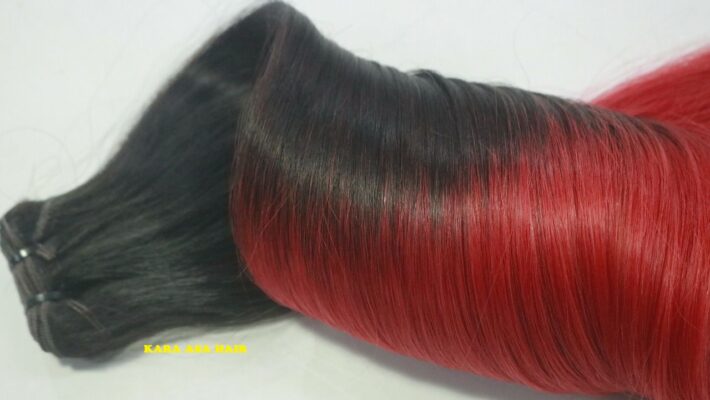 Click here to see more information
Website: asahair.com
Instagram: asahair.company
WhatsApp: +84 961 666 998
The above are outstanding Vietnamese hair extensions suppliers in 2021 that have been selected by Bibo Hair market research experts based on data and information published in the domestic news in Vietnam. We hope with this article you will choose a reliable supplier and will accompany you on the long-term business path. The right choice will make your business favorable and successful in the near future.
Read more: Pros And Cons Of Offline Store
For more information, please contact us to get the best wholesale price:
Website: http://bibohair.com
Fanpage: Bibo Hair Vietnam
Instagram: Bibohair_vietnam
– Ms. Monica –
Tel/Whatsapp: +84 97 848 72 50
Email: [email protected]