International Workers' Day is one of the holidays that is no longer strange to people around the world. However, not everyone can know the history of this great holiday and how countries celebrate it. Here, Bibo Hair will share with you some information about this great holiday.
1. Brief history of International Workers' Day?
On May 1, 1886, due to inadequate requirements, workers across the United States went on strike to put pressure on the government, they fought with the banner "8 hours labor, 8 hours recreation, 8 hours test". First, the strike in Chicago with more than 40,000 workers. On that same day, in other industrial centers in the United States broke out 5,000 strikes with 340,000 workers participating. After that, the strike gradually spread to neighboring states such as Washington, New York, Boston … more than 125,000 workers won the right to work only 8 hours a day.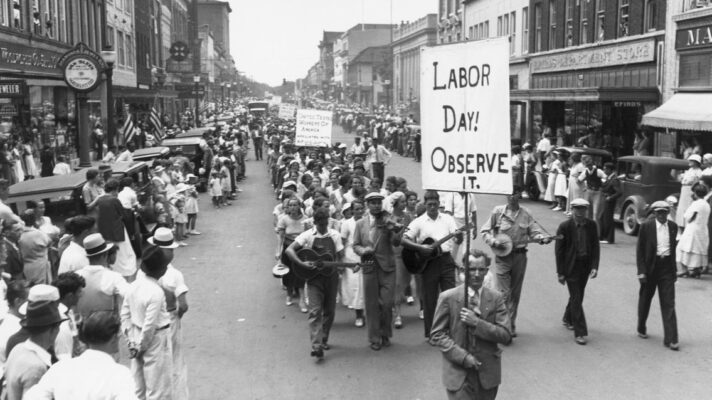 Finally, on June 20, 1889, after three years of "tragedy" in the city of Chicago, the Second Communist International convened in Paris (France). Under the leadership of Frederic Engels, the First Congress of the Second Communist International decided to take May 1 every year as the day of demonstration of forces and common struggle of the proletariat of all countries. Since then, May 1 every year has become International Worker's Day, the day of struggle of the working class, a day of rest and force demonstration, a festival of workers and working people around the world.
2. Countries celebrate International Workers' Day
This is a very meaningful holiday for countries all over the world, it not only celebrates the victory achieved by the working class but also shows the solidarity of other countries. In addition, May 1 is also considered a day to honor the labor force, fight for peace, democracy, and social progress.
This is also the "golden" time when countries organize celebrations, unions, and labor forces gather to join this special atmosphere.
In the United Kingdom and Ireland, Labor Day is not fixed on May 1, but is celebrated on the first Monday of May.
Canada, Australia, New Zealand, and the Netherlands also celebrate Labor Day on different dates that are related to the origin of this holiday in each country.
In the United Kingdom, traditional rites and celebrations often include the Morris dance, crowning the Queen in May, and dancing around the Maypole.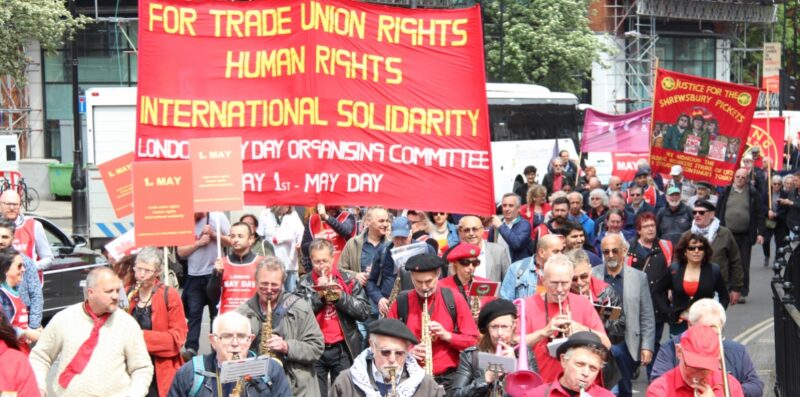 In Germany, International Workers' Day was officially celebrated in 1933 after the National Socialist German Workers Party (NSDAP) came to power. The holiday symbolizes the unity between the State and the working classes.
In Italy, Labor Day is often associated with the annual musical event "Concerto del Primo Maggio", held in Rome, which attracts more than half a million people each year.
In Sweden, Labor Day also coincides with a Christian celebration, the Feast of St. Walburga is celebrated on the evening of April 30 every year.
In Switzerland, Labor Day is a holiday celebrated in 11 cantons such as Appenzell Ausserrhoden, Basel-Landschaft, Basel-Stadt, Fribourg, Jura, Neuchâtel, Schaffhausen,…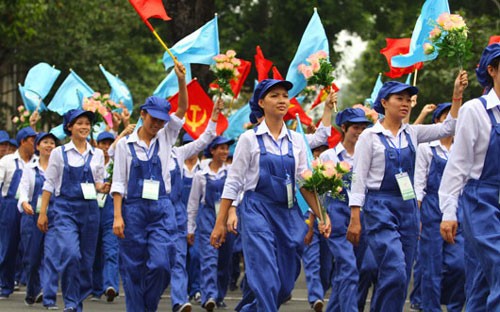 In India, the country's International Labor Day was officially recognized by the Hindustan Labor Party in Chennai on May 1, 1923. This day is considered a public holiday in Assam, Bihar, Goa, Jharkhand, Karnataka, Kerala, Manipur, Tamil Nadu, Tripura, and West Bengal. Labor Day in India is celebrated under the name Antarrashtriya Shramik Diwas, known as Kamgar Din in Hindi, Kamgar Din in Marathi, and Uzhaipalar Dhinam in Tamil.
In Vietnam, last May 1, 2021 is the 135th anniversary of International Labor Day, on each of these holidays, Vietnamese people will have two days off, along with organizations and unions organizing ceremonies to commemorate the day of the workers' movement to fight for freedom, equality and against the oppressive and exploitative forces.
3. How are Bibo Hair Factory workers treated?
At Bibo Hair Factory, workers always work in the best environment. At the factory, there are a total of more than 200 workers working here, most of them are people from other cities to work. Knowing that Bibo Hair Factory, in addition to the working environment, also focuses on accommodation for employees. Employees at the factory always have a full meal, three meals a day with foods that always provide full nutrition and have a place to rest at noon. In addition, the company also supports providing affordable housing for foreign workers with excellent achievements.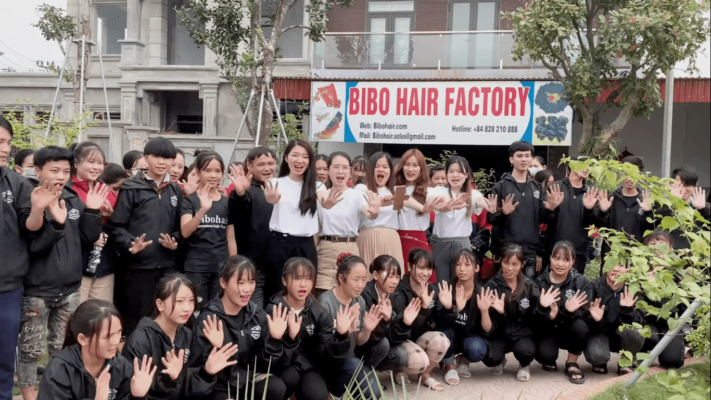 Besides the monthly income, employees at the factory are rewarded on occasions such as International Labor Day, New Year's Day, … and recently, when the Covid situation was still complicated, the director created favorable conditions for the employees. The Director also regularly visits to understand the circumstances, wishes, and aspirations of each employee to provide timely support, advice, and orientation. employees flexible working hours, rest at home if showing sick symptoms, and donate daily living expenses to workers with Covid 19 disease. And on special holidays such as Labor Day, directors do not hesitate to give employees meaningful and unique gifts and best wishes for health.
Because the company treats workers like that, they always feel comfortable both during and outside working hours. When working at the factory, they no longer have to worry about income, their children can also work here, Bibo Hair factory always trains workers for free to create job conditions as well as increase their families' income and workers in difficult circumstances.
Above is some information about International Labor Day 1/5 that we want to share with readers. We hope that you have gained a lot of knowledge for yourself. Thank you for your interest in following our articles, Bibo Hair team wishes you a happy holiday with your family and loved ones!
Read more: Meaning Of International Women's Day & Gifts For Women's Day
For more information, please contact us to get the best wholesale price:
Website: bibohair.com
Fanpage: Bibo Hair Vietnam
Instagram: Bibohair_vietnam
– Ms Monica –
WhatsApp: +84 97 848 7250
Email: [email protected]