In recent years, wigs are becoming a fashion trend for both women and men of all generations. And of course, in the era of development, now there are wigs made from human hair. Now, when it comes to making wigs, we will immediately think of the basic material – the cap. There are many types of caps on the market and with this article, we will show you the basic types of wig cap so that you can easily visualize and choose for yourself the most suitable products.
I/ What is a wig cap?
The wig cap covers the hair, like a little helmet, to keep the hair under control and create a smooth surface for the wig to rest. Fake caps are generally small caps made from a type of nylon similar to the nylon found in tights, although they can be made from different materials and come in different colors. People with short or long hair or without hair can use these hats if they wish, and some hairstyles may require a hat to fit the wig.
II/ Different types of wig cap
1. Front lace
A popular wig, the lace front cap is a natural-looking wig cap construction that mimics the hairstyle that grows on the front hairline. This is the ideal wig cap for men and women who are experiencing hair loss along the front hairline. Each thread is tied to an absolute threaded material.
A lace front cap allows human hair to move naturally at the hairline and creates a more realistic transition from the forehead to the hairline.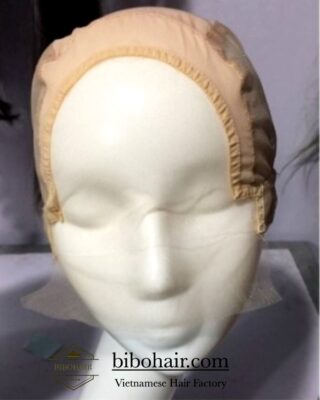 Pros of lace front caps:
Hairline looks natural
Fresh air
Helps reduce frontal hair loss
Cons of lace front caps:
Fragile
2. Frontal lace
Like the front lace wig cap, the frontal lace wig cap is similar. The only difference is the hairline part is slightly different. You can look at the image to see the difference. It is only different in that the front part of the front lace wig cap is not as concave as that of the front lace wig cap.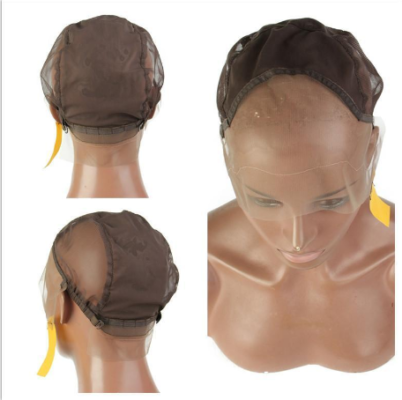 Pros of a lace front cap:
Natural-looking hairline
Breathable
Helps with frontal hair loss
Cons of a lace front cap:
Delicate
More expensive than the front lace wig caps
3. Full Lace Cap
We think you have found the difference between full lace caps and front lace caps. In case you haven't already, this kind of wig cap has been made with lace throughout the unit and is known to be more versatile than the front-facing lace cap when styling. In other words, you can have different hairstyles every day without a problem!
In terms of durability, a full-threaded hat is not as durable as a front-threaded one as it is often combined with more elastic materials but is more comfortable, breathable and ventilated.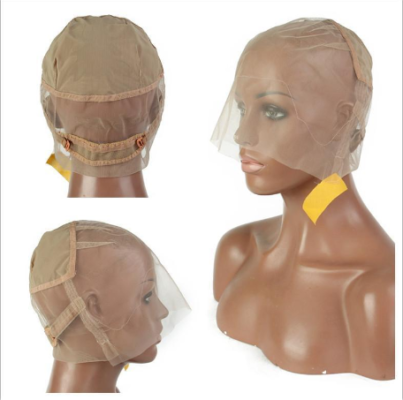 Pros of full threaded cap:
Looks natural
Fresh air
Comfortable
Cons of full lace caps:
Fragile
More expensive
III/ Which wig cap is the good choice?
So, considering that wig caps may or may not be good for you, there are a few things you should consider when choosing them. In addition to the easily irritated or sensitive skin that you already know, here are some more tips.
Texture
A lot of people react differently to different materials. If you are sensitive to silk clothing, you should not wear it on your head.
The wig cap can help your wig stay in place and not come off. On the other hand, a silk wig cap will protect your hair from any damage and reduce frizz. However, cotton can absorb all the moisture in the hair and make it dry. Either way, you should be mindful of wig caps that can provide you with some ventilation.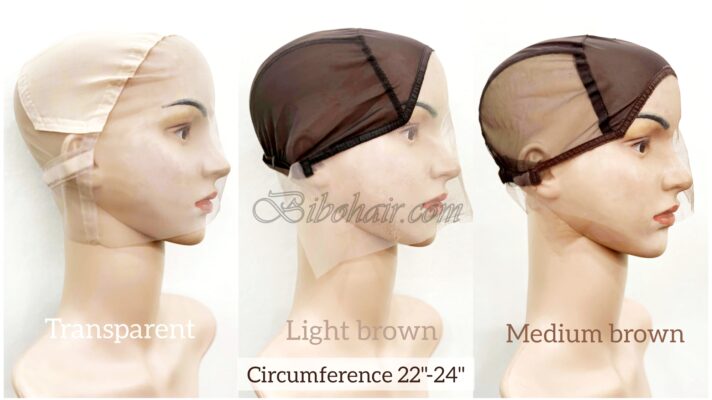 Color
Choosing a wig cap the same color as your wig may look less obvious and flawless. If you have blond hair or wear a blonde wig, choose a beige-colored top hat, and if you wear a brown wig, a darker wig cap will suit you. So regardless of the color or texture of the wig cap, the decision to wear a wig cap is up to you and depends on your choices and lifestyle.
For our Bibohair factory, with the wig cap we use HD lace material, HD stands for "high definition". HD lace material is invisible when applied to the scalp. This ensures that the person wearing the wig can expose the hairline, which looks very natural and is difficult to detect the lace along the hairline. It is durable and relatively soft. It also has the most flimsy base, perfect for use in the front, as it's essentially invisible and doesn't show. But handle it with extreme caution. Because HD Lace is quite thin, please wear a wig with HD, be careful if it's not easy to tear. Do not pull, tug, or repeatedly brush hair on the front/closing sides of this HD Lace.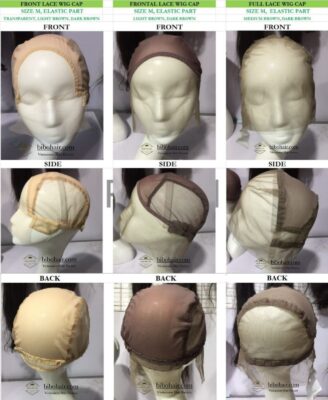 IV/ Conclusion
We hope that through this blog we have provided you with the necessary information about wig caps you need to make an informed decision about the kind of wig caps that will be suitable for you.
To learn more about the different types of hair extensions or get advice on which one to choose, visit Bibohair.com today. At Bibohair, we aim to bring you the best quality hair extensions at affordable prices!
Read more: Different Between Swiss Lace And HD Lace
For more information, please contact us to get the best wholesale price:
Website: http://bibohair.com
Fanpage: Bibo Hair Vietnam
Instagram: Bibohair_vietnam
– Ms. Daisy –
Gmail: [email protected]
WhatsApp: +84 82 509 5990