When it comes to straight hair, many people feel that there are several methods for achieving it. In today's post, we'll show you a great approach to avoid having to style your curls. Simply put on bone straight weave to spice up your style. For a more soft and feminine style, pair with eye-catching accessories like bundles or closure/frontal.
I/ What is bone straight hair?
Bone straight is a type of raw, straight and firm hair that is thin, sleek, scanty and well knotted from the weft to the bottom.This hair is easily mistaken for naturally straight hair since they both share straightness. However, bone straight cannot apply to curling. Suppose that you curl it, it will fall back flat in a flash. In addition, it saves your daily time without using a tonging machine, bending rollers, or a hair curler for the apparent reason that it requires no styling.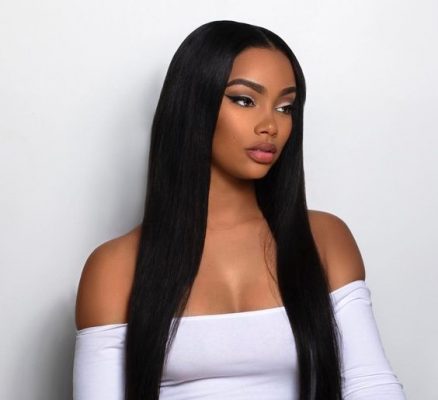 II/ How to maintain bone straight hair?
Bone straight hair is believed to be an attractive and fashionable hairstyle all the time. Although we're familiar with this haircut, not many of us have a depth-in knowledge of caring for it. In order to maintain it for a long time, you should keep in mind some following tips.
1. Take care of bone straight hair from the moment you receive it
Despite being carefully packed, the hair is sometimes tangled after being rolled by sellers and a long-time shipment. When you first unlock the package, you need to hold the bundle with both hands and shake it gently. Besides, you can straighten it if necessary. The hair will turn into the initial form.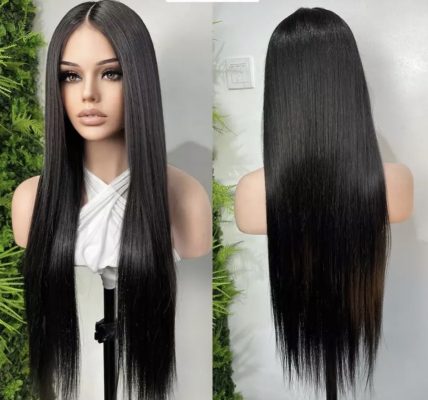 2. Keep the straightness of hair by using the hair straightener
Some people make stunning mistakes when they use an iron to straighten their bone straight hair. It's emphasized that iron is a tool to flatten clothes and fabrics. This device operates on wattage of about 1200W which is not suitable for fragile things such as hair. High temperatures are likely to destroy the keratin layer of hair strands as well as its shiny and smooth beauty created by some special herbals and fade original colors.
If you want to straighten hair at home instead of going to a hair salon, you should use a hair straightener whose wattage ranges from 20W to 60W. Due to its delicate characteristics, you need to learn how to use a hair straightener to straighten hair. Following these simple steps:
Step 1: Apply hair serum to minimize the dryness and other harms caused by fiction
Step 2: Comb the tail before the top of the bundle
Step 3: Set the hair straightener at the proper temperature
Step 4: Straighten hair after being divided into small strands
3. Washing hair is a basic measure to keep bone straight hair
Some people think that washing bone straight hair is similar to their natural hair. They can frequently wash it, however, this leads to the fact that the hair extension suffers external impacts. The advice here is that you should wash it twice a week with gentle treatment. We'll give you detailed steps to clean your hair in the right way.
Step 1: Wet your hair. You can remove visible specks of dirt. The washing will be maximally effective if you brush your hair while washing.
Step 2: Squeeze a little amount of shampoo into your fingers and apply it on all parts of the bone straight bundle. Then you massage the whole head before washing it off with normal water. It's a note that you shouldn't use any chemical cleanser which ruins hair over time.
Step 3: To avoid making bone straight hair dry, you should use a conditioner in the last step and rinse with water. Besides, you ought not to use a large quantity of conditioner because it is quickly sticky and matted.
The main function of shampoo and conditioner is to clear and soften your straight hair. For the sake of the best care, you can read more recommended products: Top 5 Best Shampoo & Conditioner For Hair Extensions In 2022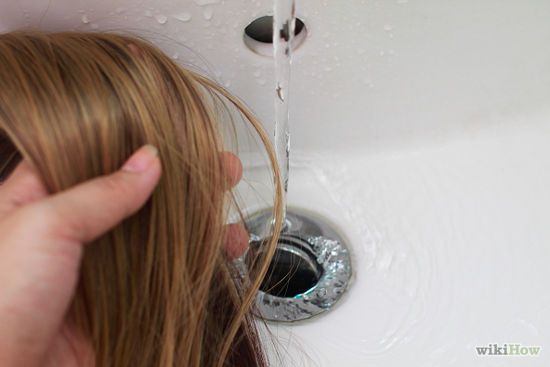 4. Do you comb your bone straight hair daily in a correct manner?
Washing your hair in a single day is impossible, on the other hand, brushing hair is super-easy and takes a shorter time. You try to make a daily routine of brushing the hair bundle at least twice a day.
The fact is that when you get up or expose to wind or someone's touch, your hair may get tangled. So, a comb helps maintain the hair straight, smooth and durable. Moreover, combing should be done from the top to the ends of the hair. In case your hair is long, let's brush the tail first before following the proper method. Even if your hair is too tangled, you can also apply a little serum. Another supportive tool is a hot comb. Its function is like the mix of a comb and a hair straightener.
III/ Popular hair extensions are used to make bone straight hair
Bone straight hair is made of three main kinds of natural human hair.
1. Virgin hair
A large number of hair businessmen, hair salons, and end-users all over the world are in favor of this hair due to its outstanding pros. Virgin hair is collected from only one head and 100% unprocessed. It brings you a lustrous, strong hairstyle and has a long lifespan. Moreover, you can freely change it to light colors.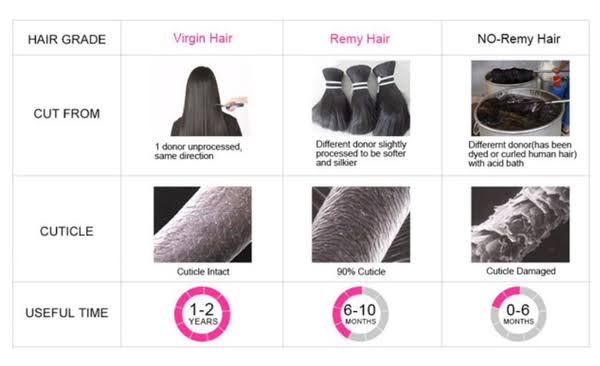 2. Remy hair
Remy hair is gathered and sorted from various donors sharing the same texture characteristics. It has been straightened or processed, however, it still keeps the cuticles and the same directions. Except blonde, it can be bleached and dyed in different color tones. For many customers, this hair kind becomes beloved at a reasonable price, especially on a low budget.
3. Non-remy hair
Non-remy bone straight hair is regarded to have an unguaranteed origin because of being collected from a massive group of people and locations.
In general, It's easily cracked, shedding, and fragile, therefore, its life span is limited. On the other hand, besides the two above kinds, non-remy hair becomes a favorable choice for some buyers that prefer a super-cheap price.
4. Trusted vendors to buy bone straight hair
Due to its popularity, many vendors and suppliers provide bone straight hair in various colors and qualities. Therefore, the question "where I should buy hair" makes you confused. Here is your answer Outstanding Vietnamese Hair Suppliers In 2021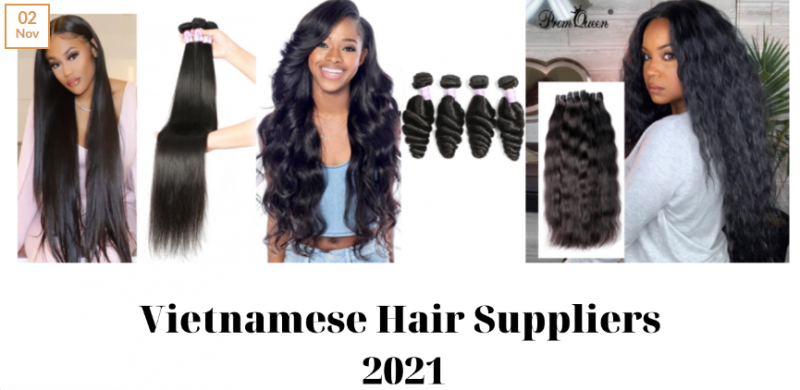 Thanks to the development of modern machines and hairstyling tools, experts and hairstylists in the hair extensions industry have created a variety of hairstyles. However, bone straight hair has conquered all ladies' hearts all over the world because of its beauty and easy maintenance.
For more information, please contact us to get the best wholesale price:
Website: http://bibohair.com
Fanpage: Bibo Hair Vietnam
Instagram: Bibohair_vietnam
– Ms. Clover –
Whatsapp: +84 86 870 8866
Gmail: [email protected]